San Jose is the largest city in Northern California and a mecca for young professionals and college graduates looking for high-paying tech jobs. The city is only an hour south of San Francisco, 30 minutes from the Santa Cruz beaches, has a flourishing job market, cultural diversity, beautiful natural landscape, and a highly rated public school system, making San Jose a perfect place to live!
San Jose sits in the heart of Silicon Valley where you'll find over 6,600 technology companies and start-ups. Some well-known companies headquartered in San Jose include Adobe, PayPal, Cisco, eBay, Calyx Software, Verifone, Sage Intacct, and Western Digital. Apple, Google, and Netflix are located close by in the neighboring cities.
San Jose is also known for its great weather, safe neighborhoods, fantastic hiking trails, and lots of outdoor places to explore. The city boasts plenty of nightlife and has many lots of excellent communities to choose from such as Rose Garden, Evergreen, and Naglee Park.
Buying a home in San Jose is a big decision, and it can be time consuming and stressful. This guide breaks the house-hunting process down into manageable steps that can help ease your worries with how to buy a house in San Jose.  
The Steps to Buying a House in San Jose
Find Out How Much House You Can Afford
Before you start looking for your new home in San Jose, consider the cost of buying a house. You'll need a down payment of at least 20% for a conventional loan. You'll also have to pay closing costs, which typically run 2-5% of the home's price. You generally have to pay closing costs out of pocket, so you'll want to make sure you have enough money to cover them. Don't forget about the ongoing costs of homeownership, such as your monthly mortgage payment, homeowner's insurance, and property taxes. You might also have homeowner's association fees. Finally, you'll want to make sure you have room in your budget for ongoing maintenance and repairs. A good estimate is to save 1% of the home value each year for repairs.
So, how much should you spend on your new home in San Jose? As a general rule, the value of your new home shouldn't be more than three to five times your total household income. Create a budget and be as accurate as you can with it based on your income, debt, savings, and other financial obligations to determine what you can comfortably afford to spend. Normally, you'll want to spend less than 36% of your income on debt each month, which includes your future mortgage payment.
Homes are expensive in San Jose, and home prices are up 16.7% compared to last year. The average price of a home in San Jose is $1,260,000. The housing market in San Jose is very competitive, with homes selling for about 8% above list price and staying on the market for an average of 11 days. Here are the median home prices in some of the most popular neighborhoods in San Jose:
Get Pre-approved for a Mortgage
Getting pre-approved for a mortgage is an important step in the home buying process. A pre-approval letter from a lender tells you the mortgage amount you'll likely qualify for based on your current income and credit score. This gives you confidence in knowing how much house you can buy and makes the seller more likely to accept your offer. Lenders determine what loans you could be approved for, how much you can borrow, and what your interest rate might be.
Here are the types of loans available for a home buyer:
Conventional Loans. These loans are backed by Fannie Mae or Freddie Mac and are the most popular types of mortgages in the U.S. Generally, lenders require that you pay private mortgage insurance (PMI) if you put down less than 20 percent of the home's purchase price. Conventional loans are great for borrowers with strong credit, stable income and employment history, and a down payment of at least 3 percent.
FHA Loans. These loans are backed by the Federal Housing Administration (FHA) and present less risk for lenders because the government insures them if you stop making payments. These types of loans are good for those who don't have a large down payment or don't have good credit.
VA Loans. These are low-interest loans for veterans, active-duty members of the Armed Forces, and qualifying surviving spouses. The biggest benefit of a VA loan is you have no down payment required.
USDA Loans. These loans are government-backed and help people in rural and suburban areas buy homes. You can get a USDA loan with 0% down if you meet the eligibility rules.
Fixed-rate loans. With these loans, your interest rate won't change over the life of your loan, so your monthly mortgage payment will always stay the same. Typical fixed-rate loans are 15, 20, or 30-year loans. Fixed-rate loans are good if you plan to stay in your home for at least 7 to 10 years.
Adjustable-rate loans. With an adjustable-rate loan, the interest rate changes with market conditions, which means your monthly payment can go up or down. If you're comfortable with a certain level of risk and don't plan to stay in your home for more than a few years, this type of loan could save you a lot on interest payments.
If you're a first-time homebuyer, you might qualify for down payment assistance, closing assistance, and government loans.
Find a Real Estate Agent in San Jose
A buyer's real estate agent does more than just find and show you houses, so you'll want to make sure you choose the right one for you. Real estate agents can make recommendations for things like lenders, escrow companies, and movers. They also do all the negotiations with the seller or the seller's agent to get you the best deal and guide you through the closing process.
With thousands of agents to choose from in San Jose, it can seem overwhelming to pick the right one. Things to consider when looking for the perfect agent are the agent's track record in the San Jose area, how many years of experience they have, the number of transactions they've made in the last year (the more the better), what experience they have in your price range and chosen neighborhood, and any reviews or complaints about them. Narrow your choice to the best 3 or 4 and interview them to find the one that you think will best represent you in the home buying process.
Go House Hunting in San Jose
Now you've come to the fun part of buying a house! But before you embark on that search for the perfect home, make a list of "must haves" and "nice to haves." The must haves are non-negotiable. If you have to have 4 bedrooms, don't bother looking at a house that has only 3. You'll probably have to compromise on the nice to have because no house is perfect, and you probably won't find one that has everything you want, especially if available inventory is low. Talk over your list with your agent and find out if it's realistic or not. Your agent will find homes in San Jose that you're interested in and that fit into your price range. You can also search online and let your agent know which ones you like.
Where to live in San Jose is one of the most important decisions you'll make because you can't change the location later. Make sure the neighborhood you select fits into your lifestyle. Are you looking for a single-family home? A townhome? A family-friendly neighborhood? New development? Older established neighborhoods? What are the amenities? A community clubhouse? Pool? Compare neighborhoods you like and look for underlying costs that can significantly increase the cost of living in that neighborhood like HOA fees and property taxes. Look for things like school quality, safety, public transportation, commute times, and local amenities.
Submit Your Offer
Once you've decided which home is perfect for you, your agent will submit your offer. Don't wait too long as houses for sale in San Jose tend to move quickly, spending just 11 days on the market. The seller might make a counteroffer, which is higher than your offer. You can then accept the counter or make a lower counter. The process can go back and forth several times until both parties agree on a final price.
When negotiating the final price with the seller, you have several options available to you. You can ask for seller concessions, such as the seller paying your closing costs. If the home is in need of repair, you can request credits instead of having the seller make repairs. This can benefit both you and the seller as they avoid having to pay for and wait for the repairs, and you can make sure the repairs are done correctly. Inspection contingencies allow you to change your offer or back out if the inspection turns up major problems.
The next step is to get a home inspection. You aren't required to, but it's highly recommended for your peace of mind. You want to make sure the home has no hidden or potential issues before you buy it. Your agent can help you find a good home inspector. After the inspection, your lender will schedule an appraiser to verify the value of the home.
Final Walkthrough & Closing On Your New San Jose Home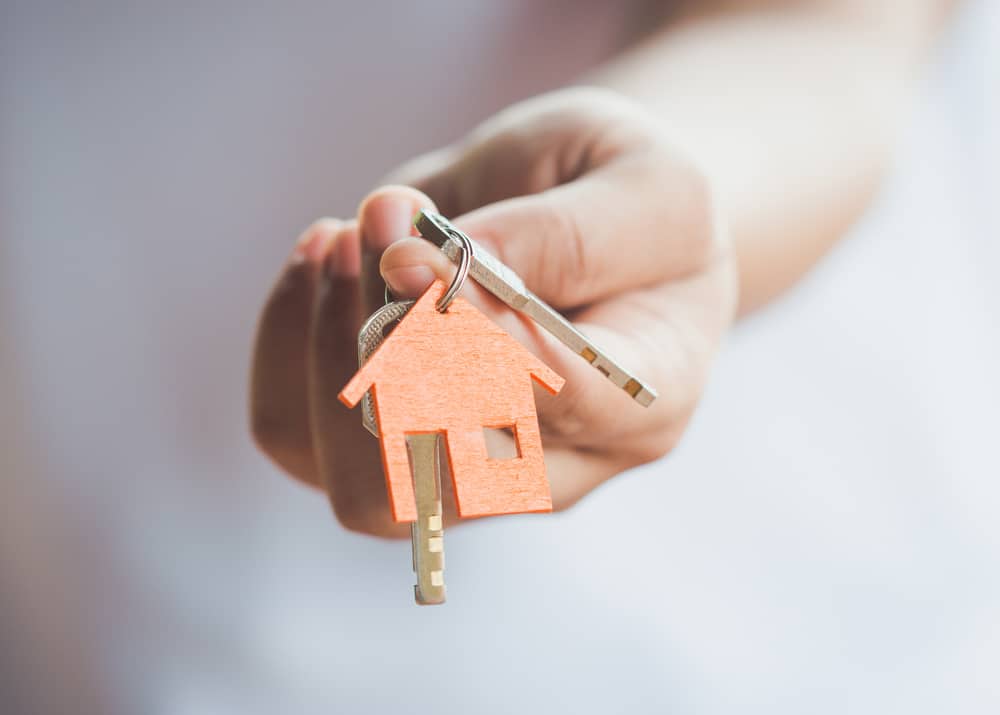 Before you close, do a final walkthrough with your agent to check that all repairs the seller agreed to are done and that everything looks good. Make sure the seller didn't leave anything behind. Things to do in the walkthrough include inspecting ceilings, walls, and floor for any imperfections, testing light switches and electrical outlets, running the water in all faucets and checking for leaks, checking that toilets are working, and testing appliances.   
After the walkthrough, and you've confirmed there are no issues, it's finally time to buy a house in San Jose! You'll need to bring your down payment and pay for closing costs and escrow payments, and you'll have paperwork to sign. Once the closing is complete, you'll get the keys to your new house, and you'll officially be a San Jose homeowner!
Buying a house in San Jose is an exciting endeavor, but it's also complex, time-consuming, and can appear to be overwhelming. Following this guide can help make the process smoother and easier.
And once you've signed the papers and the house is officially yours, you'll want to move in and start making your new house a home. Call AMS Relocation today at 650-284-2931 for a free moving quote from the best San Jose movers. We'll be glad to take care of all your moving needs to your new San Jose home.