San Jose, California, nicknamed the Capital of Silicon Valley, is one of the most exciting places to live in the Bay Area. Home to more billionaires per capita than anywhere in the U.S., there's more to San Jose than its high-cost housing market and tech jobs. While living in San Jose, you'll enjoy amazing cultural diversity, a small but strong arts scene, and beautiful examples of historic architecture. Public art is everywhere you turn and San Jose is known for its beautiful parks, mountain views, and outdoor recreation.
View this post on Instagram
San Jose was the first city of the Californias. Founded in 1777 under orders of the Viceroy of New Spain, it originally served as a strategic settlement. It was lost to Mexico after it gained independence from Spain and it was part of the First Mexican Republic from 1821 until 1848. During this time, Mexico issued 38 rancho land grants to encourage settlement in the unoccupied lands of California. 15 of these land grants were within the borders of modern-day San Jose. By 1835, the population of San Jose was 700.
By 1848, the Mexican-American War was over and California was ceded to the U.S. San Jose became the first capital of California just two years later. By 1900, the population had grown to 21,500 and San Jose was a center of innovation. During World War II, Japanese Americans, mostly from San Jose's Japantown neighborhood, were sent to internment camps.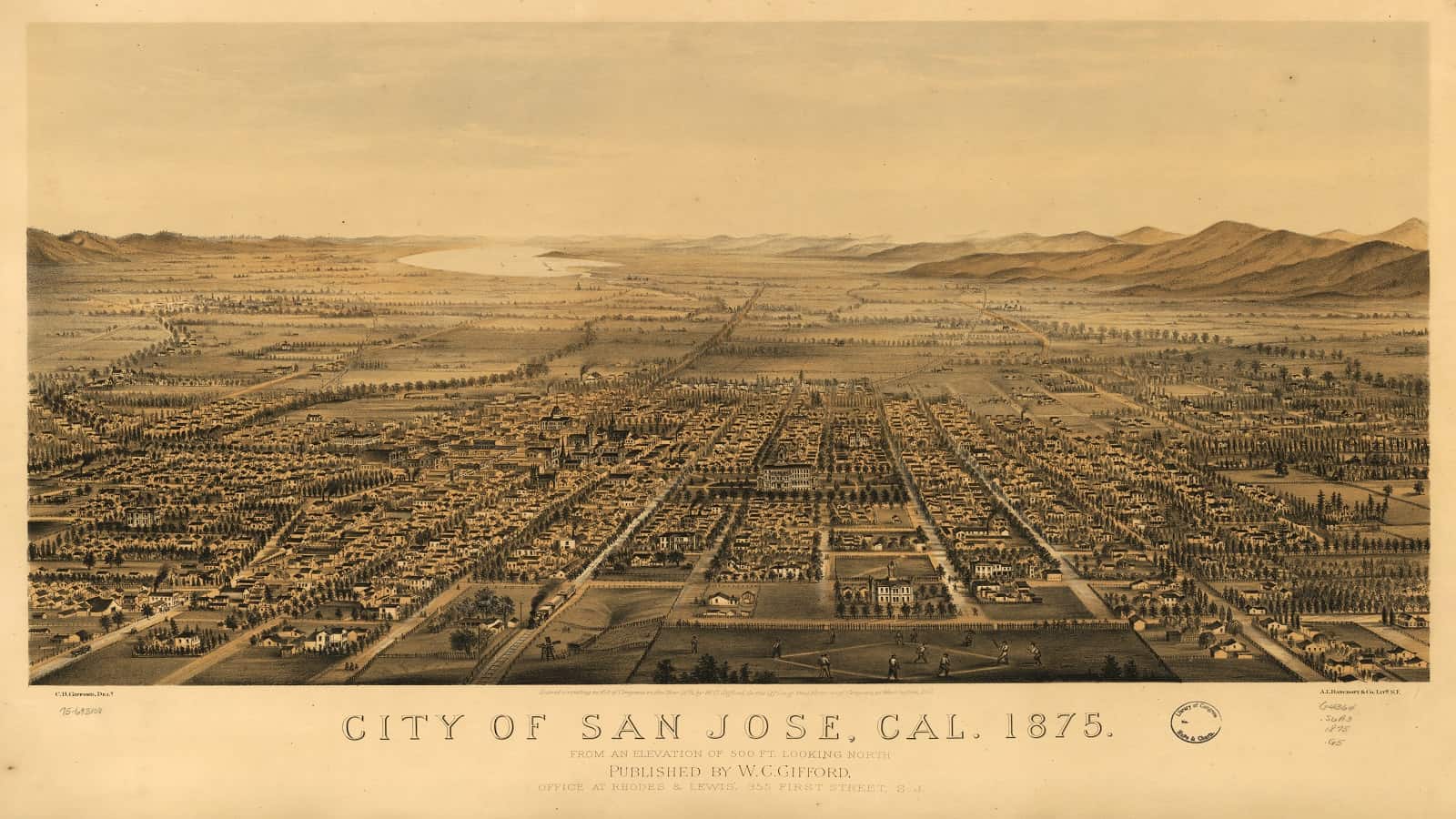 By 1940, the population was 98% white. It was IBM establishing headquarters in the city in 1943 with a downtown research center opened years later that began San Jose's major tech industry which dominates the region today.
In the late 1980s when San Jose designated itself the Silicon Valley's capital, the city still didn't have much of a tech industry. That has certainly changed!
Planning to move to the Bay Area? While living in San Francisco definitely has its appeal, but why not turn to a smaller Bay Area city with its own amazing cuisine, diversity, and fun attractions but a lower cost of living? Here's what you'll love about living in San Jose and everything this Bay Area city has to offer.
San Jose Population & Demographics
The population of San Jose is 1.021 million which makes it California's third largest city after LA and San Diego. The San Jose metro area is home to 2 million people including Santa Clara and Sunnyvale. It's also part of the San Francisco Bay Area (pop. 7.7 million) and the San Jose-San Francisco-Oakland CSA (pop. 8.7 million). San Jose is located in Santa Clara Valley on the south of San Francisco Bay.
Santa Clara County is one of America's most affluent counties. San Jose has a median household income of $115,900, far above the California average.
San Jose is incredibly diverse. The non-Hispanic white population continues to decline with a racial and ethnic composition that is now:
33.2% Hispanic (28.2% Mexican, 0.7% Salvadoran, and 0.5% Puerto Rican)
32% Asian (10.4% Vietnamese, 6.7% Chinese, 5.6% Filipino, 4.6% Indian, and 1.2% each Japanese and Korean)
28.7% non-Hispanic white
15.7% other race
3.2% Black or African American
San Jose has the largest Vietnamese population outside of Vietnam and its own Little Saigon neighborhood.
View this post on Instagram
The city is also home to other ethnic enclaves like Japantown, one of just three remaining in the U.S., and Little Portugal.
San Jose Climate – What's the Weather Like in San Jose, CA?
Like the rest of the Bay Area, San Jose has a warm-summer Mediterranean climate. While living in San Jose, CA, you'll enjoy dry summers that are warm to hot and wet, cool winters. San Jose gets a whopping 301 days of sunshine on average with a pleasant mean temperature of 60.5 °F.
View this post on Instagram
Because San Jose is bordered by mountains and further inland than San Francisco, it doesn't get as much rain and fog. However, there are tons of microclimates in the city. Consider this when moving to San Jose! In the downtown area, you'll get the least amount of rain. In the southern neighborhoods, you'll get more rain and more extreme temperatures.
How to Get Around San Jose – Public Transportation & More
San Jose is a car-dependent city for the most part, but there are public transit options. San Jose is served by three interstates and U.S. Route 101 which runs along the coast to Los Angeles and north to San Francisco. I-280 runs north to San Francisco and west to other cities on the peninsula. I-680 runs north to Oakland and to the southeast San Francisco Bay area. I-680 connects to the eastern San Francisco Bay.
While San Jose doesn't have the worst traffic, the I-280 interchange for I-680 and U.S. 101 during rush hour feels a lot like Los Angeles.
While living in San Jose, you'll be served by Amtrak rail service to Sacramento, Los Angeles, and Seattle on Amtrak. There are commuter rail services to San Francisco, Gilroy, and Stockton. A light rail system operated by the Valley Transportation Authority (VTA) connects downtown with Almaden Valley, Milpitas, and Mountain View.
View this post on Instagram
VTA operates bus routes throughout San Jose and surrounding communities with intercity bus service provided by BoltBus, Greyhound, Megabus, and California Shuttle Bus.
San Jose will eventually be a stop on the California High-Speed Rail between San Francisco and Los Angeles.
San Jose residents are served by the Norman Y. Mineta San Jose International Airport (SJC) just outside downtown plus a small airport in eastern San Jose. Many San Jose residents choose to fly in and out of San Francisco International Airport (SFO) 35 miles northwest or Oakland International Airport (OAK) 35 miles north.
San Jose Crime – Is San Jose, CA Safe?
Is San Jose a safe place to live? Based on 2019 data, the San Jose crime rate is 2,858 total crimes per 100k people. That's 15% above the national average but very close to average for California. There were 438 violent crimes per 100,000 people.
The most dangerous areas of San Jose include:
Downtown with 214% more crime than the city average and 1,378 violent crimes/100k people
Fairgrounds with 58% more crime than the San Jose average and 692 violent crimes/100k people
East San Jose with 20% more crime than the city average
North San Jose with 14% more crime than San Jose
View this post on Instagram
Concerned about crime in San Jose? Here are the safest neighborhoods:
Evergreen has 40% less crime than the San Jose average with 1,709 total crimes per 100k people
Berryessa has 39% less crime than the city average
West San Jose with 36% less crime
Cambrian Park with 33% less crime
Burbank with 29% less crime than the city average
The San Jose Police Department makes it easy to choose a safe place to live in San Jose. You can view crime stats and a San Jose crime map here provided through CrimeMapping.com.
Overview of the San Jose Economy
San Jose is the Capital of Silicon Valley with a huge concentration of high-tech microprocessor, engineering, and computer companies – over 2,500 at last count! While professional and business services make up the backbone of San Jose's economy, education, manufacturing, trade, hospitality & leisure, and government also play a major role in the city.
In 2015, the San Jose metro area had the third-highest GDP per capita in the world following Zurich and Oslo.
Jobs in San Jose
Thanks to the COVID-19 pandemic, San Jose is experiencing unemployment triple what it was in 2019 with job posts down 30%. However, in late 2020 alone, San Jose reported four companies could bring in more than 6,500 full-time jobs and the economic outlook is expected to improve.
Many of the jobs in San Jose involve science, tech, and manufacturing, but competition is stiff, particularly at regional giants like Apple, Google, and Facebook.
Major employers in San Jose include:
County of Santa Clara
Cisco Systems
City of San Jose
San Jose State University
eBay
PayPal
Adobe Systems
Kaiser Permanente
The average salary in San Jose, CA is $102,000 with an average hourly rate of $24.69 according to Payscale. Here's what you can earn in common occupations:
Senior software engineer: $143k
Senior software developer: $137k
Operations manager: $84k
Registered nurse: $54/hour
Software engineer: $48/hour
Registered dental assistant: $25/hour
According to Glassdoor, the best places to work in San Jose, as voted by employees, include Google, NVIDIA, Microsoft, Facebook, LinkedIn, Johnson & Johnson, Apple, and Zscaler.
What Is the Cost of Living in San Jose, CA?
San Jose and the surrounding Bay Area has the highest cost of living in California and the U.S. The San Jose cost of living index is 214.5. That means it's more than double the national average. California, by comparison, has an index of 150.
Utilities and health care are surprisingly close to average, but transportation costs are 50% higher than the U.S. average. Groceries are about 14% more expensive in San Jose.
Housing accounts for the biggest share of the high cost of living in San Jose, CA with a housing index of 434!
San Jose Typical Living Expenses
1 lb ribeye steak: $15.19
Half-gallon milk: $2.93
Dozen eggs: $3.58
First run movie ticket: $14.75
Mid-range, three-course meal for two: $65
Monthly fitness club: $51
Average monthly utility bill is $228.10
According to Numbeo, a family of four would spend $3,563 per month in living expenses in San Jose excluding rent.
San Jose, CA Taxes
Before moving to San Jose, it helps to understand how taxes affect your cost of living.
The California income tax rate is 1% to 12.3% with a 1% tax on income exceeding $1 million.
The San Jose sales tax rate is 9.25% (6% California sales tax, 1.75% Santa Clara County tax, and 0.25% San Jose tax)
The effective property tax rate in San Jose is 0.79%.
Note that California's Prop 13 limits property tax rates to 1% of the property's appraised value plus a rate necessary to pay for voter-approved local debt. Without a change in ownership, rate increases on assessed values are capped at 2% per year.
However, between 2007 and 2017, homeowners in the San Jose area saw a median increase of $2,625 in property taxes. The median San Jose property tax bill is $6,966.
San Jose Real Estate – Home & Rent Prices in San Jose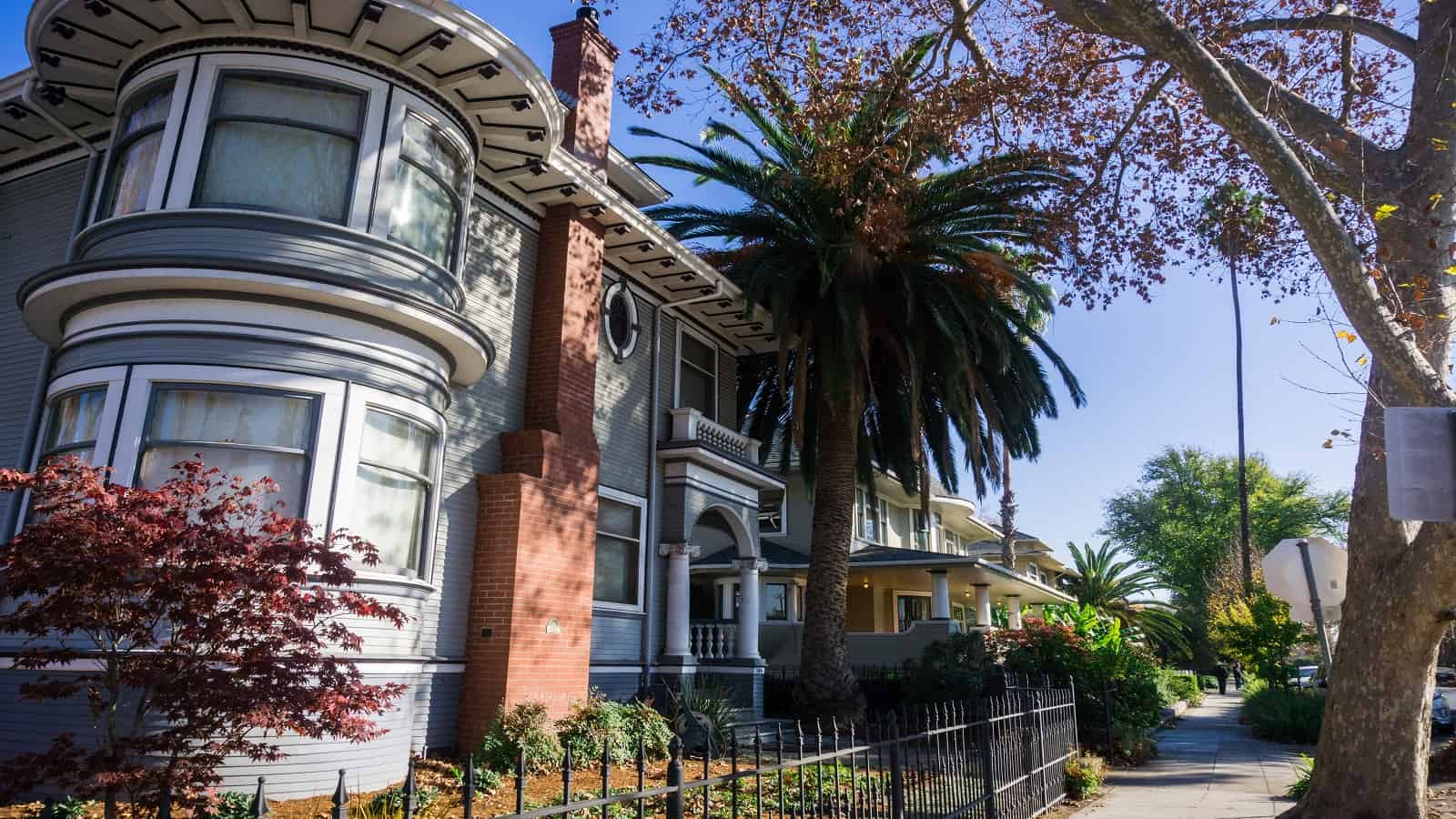 The biggest living expense you'll pay while living in San Jose? Housing. How much does it cost to live in San Jose? It depends if you'll rent or buy a house in San Jose.
The average home price in San Jose is $1.1 million, up 15% year-over-year, with an average price of $702 per square foot. The San Jose housing market is extremely hot with an average sale to list price ratio recently hitting 105%.
You'll find a huge variety of home styles in San Jose. Along with the typical ranch home in Silicon Valley, you'll see mid-century modern and Eichler homes, Mediterranean homes, and historic Tudor, cottage, Craftsman, and Victorian homes.
You can see San Jose, CA homes for sale here to get an idea of what you can get within your budget.
Planning to rent after moving to San Jose? You'll find it more affordable than buying, but San Jose has a homeownership rate of 73%. The average rent in San Jose is $2,485, down 10% between 2019 and 2020 – a fact attributed to the COVID-19 pandemic. Rent varies a great deal by neighborhood. Here's the average rent for popular neighborhoods in San Jose according to RentCafe.
Burbank: $2,792
Rose Garden: $2,729
Willow Glen: $2,675
Downtown San Jose: $2,642
Blossom Valley: $2,534
Japantown: $2,521
Evergreen: $2,312
For that price, though, you can enjoy luxury living!
View this post on Instagram
Best Places to Live in San Jose – Top San Jose Neighborhoods
San Jose is typically divided into: Downtown, Central, East San Jose, South San Jose, West San Jose, and North San Jose. The city has a number of iconic historic districts and communities like Little Portugal, Alum Rock, and Japantown. Having trouble choosing the best San Jose neighborhood to call home? Here are some top picks for great neighborhoods in San Jose for singles, young professionals, families, and more.
Downtown San Jose – Most Exciting Neighborhood in San Jose Perfect for Young Professionals
Want to live close to work? Or do you just love the idea of being within walking distance of San Jose's top attractions like museums, bars, clubs, and the SAP Center? Downtown San Jose offers a range of single-family homes as well as luxury high-rise apartments with a dynamic nightlife and nearby job opportunities. It's also the one area of the city where you can live without a car!
View this post on Instagram
Evergreen – Safest San Jose Neighborhood Ideal for Retirees & Families
Evergreen is one of the newest neighborhoods in San Jose and it's grown rapidly with a wide variety of new homes, including larger homes that are hard to find in the city. The Silver Creek Valley Country Club was recently completed in the area and you'll enjoy living near the Joseph D. Grant County Park, the county's largest regional park. Don't overlook Lake Cunningham with paddle boats and, of course, the Raging Waters amusement park.
Families and retirees love Evergreen because it's the safest neighborhood in San Jose with some of the best schools like Evergreen High School and plenty of green space to enjoy.
Check Evergreen, San Jose homes for sale here to see if it's within your budget.
Rose Garden – Coolest Neighborhood in San Jose
Located in Central San Jose, the Rose Garden neighborhood is famous for its historic homes and the large Municipal Rose Garden. This neat neighborhood has a lot of character you won't find in newer neighborhoods with easy access to downtown. You'll find small bungalows and cottages, historic Victorian homes, gorgeous Tudor homes, and a handful of contemporary housing options.
The Rose Garden neighborhood also has fun amenities like the Rosicrucian Egyptian Museum, the Westfield Valley Fair, and plenty of green space.
View this post on Instagram
Blossom Valley – Affordable Neighborhood in San Jose Perfect for Commuters
Blossom Valley is nestled in the foothills northeast of the Almaden Valley in South San Jose. Just a short drive from downtown, this safe, family-oriented neighborhood is known for its affordability (compared to most San Jose neighborhoods!), excellent parks, and safety. Blossom Valley is a perfect choice for commuters with easy access to light rail service and highways and it's only 6 miles outside downtown.
Homes in Blossom Valley tend to be smaller and under 1,800 square feet. Check for Blossom Valley, San Jose homes for sale to see what your budget can get you.
Great Places to Eat in San Jose
San Jose doesn't have an iconic food like the dungeness crab of San Francisco. However, you'll find the San Jose food scene is alive and well! From upscale steakhouses, hip gastropubs, and popular Mexican eateries to Japanese fare in Japantown and Vietnamese cuisine in Little Saigon, you'll have plenty of amazing San Jose restaurants to discover.
This San Jose restaurant in Little Italy is found in Piazza Piccola Italia, a business district with engraved bricks and a gateway arch. Enjoy traditional Italian dishes in a lively setting.
Paesano Ristorante Italiano, 350 W Julian St, San Jose, CA 95110 (408) 217-9327
This small eatery is one of the best places for sushi in San Jose's Japantown!
Okayami Sushi, 565 N 6th St A, San Jose, CA 95112 (408) 289-9508
Bún Bò Huế An Nam
You'll love the pho and spicy rice noodle soup at this casual Vietnamese restaurant in the heart of San Jose's Little Saigon neighborhood.
Bún Bò Huế An Nam, 740 Story Rd #3, San Jose, CA 95122 (408) 993-1755
Top Things to Do in San Jose
San Jose is often overshadowed by San Francisco, but this Bay Area city has tons of amazing attractions and activities for singles, couples, and families. From iconic San Jose venues for sports and music to beautiful parks, you'll never run out of things to do in San Jose, CA. Here are some of the best museums, shopping and historic districts, entertainment destinations, and San Jose landmarks to explore.
San Jose Attractions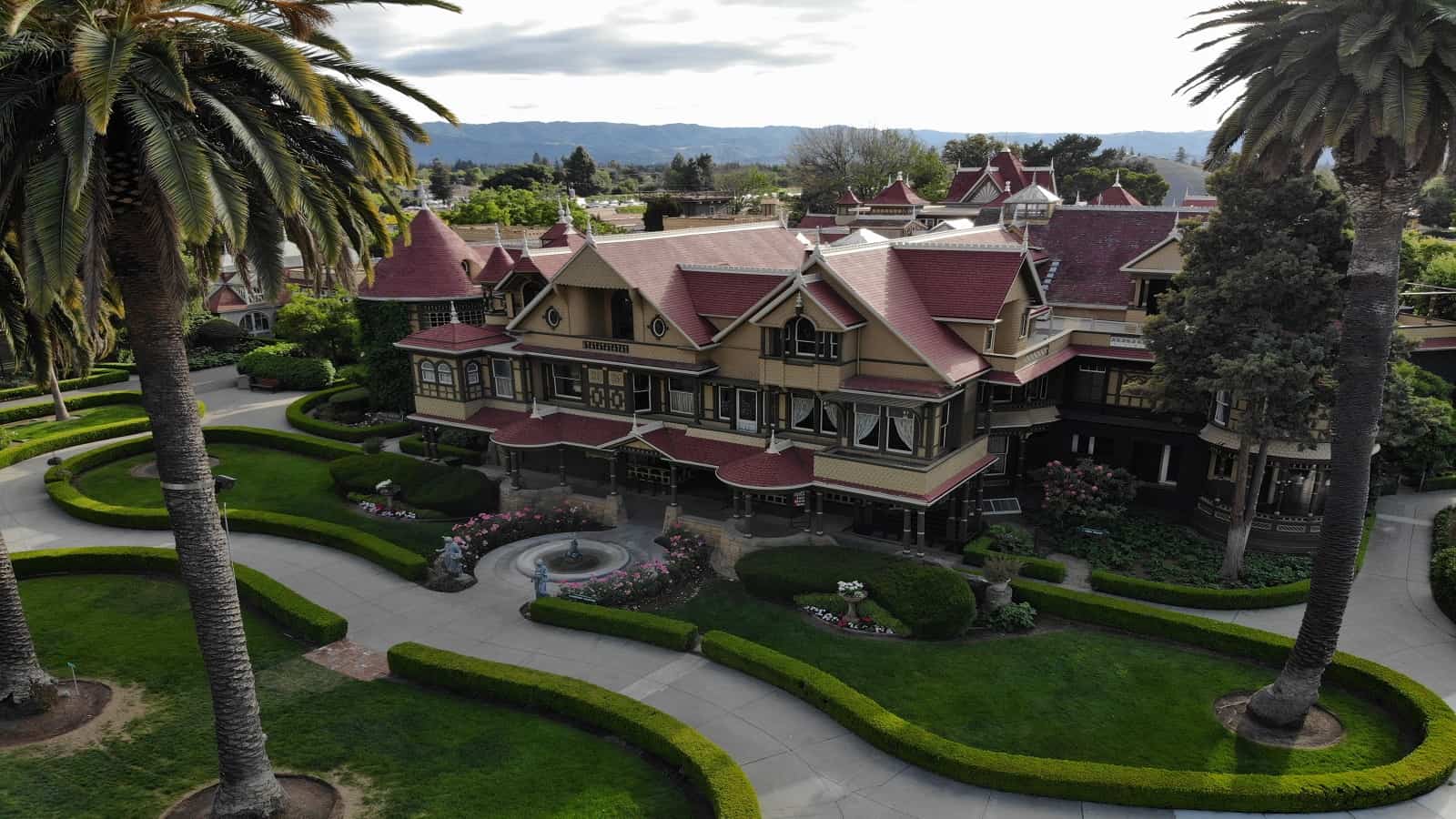 San Jose Entertainment & Arts
San Jose Museums
San Jose Parks & Outdoors
San Jose Shopping
Santana Row is an iconic shopping destination in San Jose. Enjoy window shopping as you stroll along Santana Row and stop in at a variety of high-end boutiques.
Westgate Center is an indoor shopping mall in West San Jose with a food court, specialty shops, and department stores.
San Jose Market Center is a popular outdoor shopping plaza with grocery stores, restaurants, and many retailers.
View this post on Instagram
Map of Things to Do in San Jose
San Jose Sports
Big sports fan? You'll love living in San Jose! As part of the Bay Area, you'll be in one of the best areas for sports in America. Together, San Jose, Oakland, and San Francisco have six major league sports franchises plus minor league teams, college sports, and more. Here's who you will be rooting for:
San Jose Earthquakes (MLS) play at the Earthquakes Stadium
San Jose Sharks (NHL) play at the SAP Center
Oakland Athletics (MLB) play at the Oakland Coliseum
San Francisco Giants (MLB) play at Oracle Park
San Francisco 49ers (NFL) play at Levi's Stadium
Golden State Warriors (NBA) play at the Chase Center
View this post on Instagram
The San Jose State Spartans college football team is one of the region's top college teams with an average attendance of 15,000 at the CEFCU Stadium, San Jose's largest sports arena.
San Jose Healthcare – Top Hospitals
There are three top hospitals in the San Jose metro area considered high performing, one of which is nationally ranked. However, all three hospitals are located in surrounding suburbs.
The top-rated San Jose hospital is Stanford Health Care-Stanford Hospital in nearby Palo Alto which is nationally ranked in 12 adult specialties. The region is also home to Kaiser Permanente Santa Clara Medical Center and El Camino Hospital in Mountain View.
San Jose Schools – Private & Public Schools Plus Higher Education
While living in San Jose, you'll be served by one of several school districts. The main public school district is the San Jose Unified School District (SJUSD) with almost 30,000 enrolled students. The top school in the district is Leland High School, #69 for all of California. However, there are other districts in the city like Alum Rock Unified School District (9,600 enrolled) and East Side Union High School District (22,600 enrolled).
There are 44 high schools, 47 middle schools, and 127 elementary schools in San Jose in these districts. Some districts only have elementary or high schools; some have both.
There are many private schools in San Jose most of which are parochial. After SJUSD, the Catholic Diocese of San Jose has the largest student population in the county.
Considering higher education after moving to San Jose? The city is home to San Jose State University, one of the nation's top public universities. Other higher education institutions include San Jose City College and Evergreen Valley College.
Setting Up San Jose Utilities & Getting Your California Driver's License
All set for moving to San Jose, CA? Once you've settled on a neighborhood and have a home waiting, it's a good idea to get a jump start on relocating. Before you move in, you'll want to have your San Jose utilities turned on. Here's how.
San Jose Clean Energy is the official electricity provider in San Jose, but residents can opt for service from PG&E. Billing and customer service is still handled by PG&E. Click here to turn on electricity service in San Jose.
San Jose Water provides water service. Click here to start water service.
To transfer your out-of-state driver's license, you must visit a California DMV office in person. However, you can begin the driver's license application online.
Looking forward to moving to San Jose and experiencing first-hand everything this beautiful Bay Area city has to offer? Give us a call at AMS Relocation to request a free San Jose moving estimate to get started; we'll help you get settled in without the stress and worry.
If you are looking to move out of San Jose, AMS relocation is your choice as we have:
We are at your service anytime you need and just a call away. So plan your move with AMS relocation now!