Dreaming about moving to Gilroy in the coming months? Located in beautiful Santa Clara County, and situated just south of San Jose, Gilroy is an ultra-charming place to call home. All-encompassing and filled with everything needed to live a comfortable life, this is a nice place to live.
Gilroy is known for hosting the annual Gilroy Garlic Festival. Running since 1979, this nationally acclaimed event has earned Gilroy the title of being the "Garlic Capital of the World." The city is also popular for its excellent schools, family-friendly attractions, and scenic outdoor spaces. Before living in Gilroy, discover everything there is to know about this beloved city.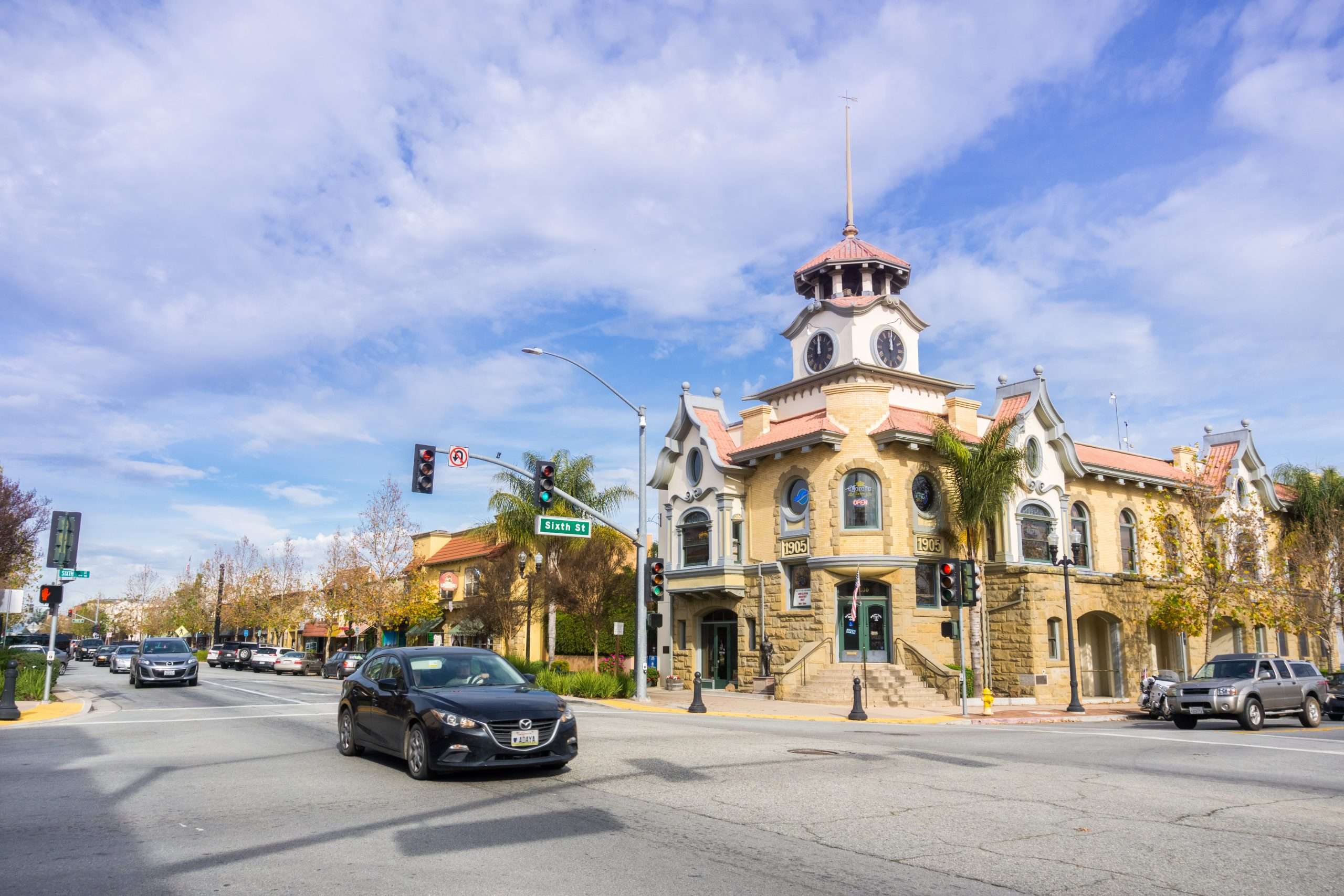 Where is Gilroy CA?
Gilroy is in Santa Clara County. The city is surrounded by thousands of acres of rural land, but is also close enough to popular cities. Gilroy is just over 30 miles from the nearest oceanfront beach (Manresa Main State Beach). Nearby cities, towns, and CDPs include Hollister, San Martin, Miller, and Interlaken.
For those who commute, San Jose to Gilroy is a 31 mile drive. In average traffic, this equals about 37 minutes.
Gilroy CA Population & Demographics
The population of Gilroy is 55,227 people. This equates to a population density of 3,339.9 people per square mile. Since 2010, the population has increased by an impressive 12.4%!
Gilroy Demographics: 
49% male, 51% female
Median age: 34.9
Racial and ethnic composition: 58% Hispanic, 27% White, 10% Asian, 4% two or more races, 1% Black
Median household income: $107,729
Educational attainment: 82% high school diploma (or higher), 28.6% bachelor's degree (or higher)
Foreign-born population: 24.2%
Gilroy is a mostly safe place to live. The overall crime rate is 2,932 per 100,000 people, which is 13.6% higher than the state average and 25% higher than the national average. The property crime rate is 17 higher than the state average, while violent crime is 2.5% lower than the state average. While crime does exist in the town,, there are plenty of safe neighborhoods throughout Gilroy. Protecting residents of Gilroy is the Gilroy Police Department, with 60 sworn officers.
Cost of Living in Gilroy California
Wondering about the Gilroy cost of living? Gilroy is an expensive place to live. The overall cost of living is approximately 14% more than the California average, and 53% more than the national average. The cost of housing is especially expensive — an estimated 148% above the national average.
According to the Economic Policy Institute, a family of four would need to earn $138,713 per year to afford to live in Gilroy.
Typical Gilroy Living Expenses:
Average Gilroy utilities per month: $217
Internet: $62 per month
One gallon of milk: $4.50
One dozen of eggs: $6.99
Meal for two people at a mid-range restaurant: $66
Source: Numbeo
Housing in Gilroy is expensive. Individuals who are planning to purchase a home can expect to spend near the Gilroy median home price of $1 million. Browse current Gilroy, CA homes for sale.
Planning to rent upon moving to Gilroy? Average Gilroy rent is approximately $2,350 per month for an 872 square foot apartment.
Gilroy Neighborhoods | Where to Live in Gilroy
What are the best places to live in Gilroy? As you search for the most desirable Gilroy neighborhood, there are several great areas that are worth noting.
Prefer a family-friendly neighborhood in Gilroy? One of the top locales is the area surrounding Christmas Hill Park and Eagle Ridge Golf Club. Suburban, brimming with schools, and close to top attractions and conveniences, the residential communities that surround this area are perfect for all families. On any given day, you can easily take a walk to a playground, go biking, play sports, or walk to school.
Wanting to live closer to the more vibrant parts of Gilroy? Explore the neighborhoods that surround the 101. Minutes from shopping, dining, and entertainment, it is effortless to find a community that resonates with your needs and preferences.
Gilroy Weather & Climate
According to the Köppen classification, Gilroy has a Mediterranean Climate. Thanks to the area's comfortable year-round weather, visiting during all seasons is an absolute delight. Gilroy experiences daily high temperatures that range between 61°F to 83°F. Daily low temperatures range between 40°F (December and January) and 55°F (July through September). Gilroy receives 21 inches of rain per year, and zero inches of snow annually.
As all residents of California should anticipate, Gilroy is prone to earthquakes. In fact, small earthquakes occur in the city on an almost daily basis. Most of these earthquakes are so small (1.5 magnitude and under) that they cannot be felt.
Things to Do in Gilroy
Searching for things to do in Gilroy? Across the city, there are plenty of fun ways to spend your leisure time. As a new resident, you'll also enjoy convenient shopping at the Gilroy Premium Outlets, Gilroy Crossing, and Town Plaza Shopping Center.
View this post on Instagram
Looking for the ultimate Gilroy family-friendly and kid-friendly attraction? Search no further than the whimsical Gilroy Gardens Family Theme Park. Boasting acres of rides, garden exhibits, and seasonal fun, there's plenty to do year-round. Favorite attractions at the park include the Balloon Flight, the Bonfante Railroad Train Ride, Claudia's Carousel, and the Panoramic Wheel.
3050 Hecker Pass Hwy, Gilroy, CA 95020, 408-840-7100
Hosted annually since 1979, the Gilroy Garlic Festival is a beloved local festival. Residents and tourists alike come from near and far to experience the garlic-themed food, entertainment, and music at this one-of-a-kind event, which is held during the summer.
Gourmet Alley, Gilroy, CA 95020
One of the best parks in Gilroy is Christmas Hill Park. Spanning 57 acres, the park is dog-friendly and features a bike trail, grilling and picnic tables, a playground, restrooms, wildlife viewing, and hiking trails.
7050 Miller Ave, Gilroy, CA 95020, 408-846-0460
Additional attractions in Gilroy:
The City of Gilroy also has a Parks & Recreation Commission that manages the area's recreation activities, public parks, and urban forestry. If you're looking for something fun to do in the city, be sure to check the Gilroy calendar of events!
Gilroy Restaurants
Throughout this charming city, there are a myriad of exceptional restaurants for locals to enjoy. From casual and festive to intimate and cozy, check out some of the best Gilroy restaurants.
An upscale Gilroy restaurant for over 10 years, the Milias is an ideal spot for date night or special occasions. Featuring sumptuous menu items for lunch, dinner, and weekend brunch, the offerings change daily depending on what fresh ingredients are available. The Milias is also known for its wine dinners, including the highly exclusive and coveted Opus One dinner (which featured an appearance from the winemaker).
The Milias Restaurant, 7397 Monterey Hwy, Gilroy, CA 95020, 408-337-5100
Highly-rated and known for its delicious seafood and American fare in Gilroy, Jellyfish Seafood Bar delivers amazing dishes in a convivial setting. Popular menu items include the oysters, Po Boy sandwiches, wings, and seafood platters.
Jellyfish Seafood Bar, 773 1st St, Gilroy, CA 95020, 408-842-3203
Those seeking an elegant and refined dining experience will thoroughly enjoy their time at Relish Kitchen+Drink. Featuring a menu of upscale dishes that rotate daily, diners can choose between indoor or outdoor patio seating. Relish also offers Premium Whiskey Wednesdays, as well as no corkage fees on Tuesdays for all wine bottle purchases.
Relish Kitchen+Drink, 707 1st St, Gilroy, CA 95020, 408-767-2673
Jobs in Gilroy
While some residents commute to surrounding cities for work, there are plenty of great job opportunities in Gilroy. The top five employers in town include ​​the Gilroy Unified School District, Christopher Ranch LLC, Saint Louise Regional Hospital, Wal-Mart, and Olam International. Prior to moving to Gilroy, check out current jobs in Gilroy, CA. According to Payscale, the average annual salary in Gilroy is $82,000. The average hourly wage in Gilroy, CA is $20.
Gilroy Schools
Gilroy, CA is part of the Gilroy Unified School District. Within the area, there are plenty of exceptional schools that span all grade levels. Top-rated schools include Dr. T. J. Owens Gilroy Early College Academy (which earned a perfect 10/10 on GreatSchools.org), Gilroy Prep School, and Christopher High School.
Students and residents who are looking to learn more about a specific subject can do so by visiting the Gilroy Library, which is located at 350 W 6th Street.
Gilroy Statistics & Information
County: Santa Clara County
Gilroy Area: 16.52 square miles
Gilroy Zip Code: 95020 and 95021
Gilroy Area Code: 408 and 669
Gilroy Elevation: 200 feet
Gilroy Time Zone: Pacific Standard Time (PST)
Closest airport to Gilroy: Frazier Lake Airpark (1C9), 7.5 miles from the city
Gilroy, CA Map
Explore more things to do, restaurants, and amenities with this map of Gilroy.
Moving to Gilroy, CA in the coming months? Enjoy the utmost peace of mind when allowing our award-winning Gilroy movers handle the heavy lifting for you! Delivering top-tier, dependable, and affordable moving services, we can help you with all facets of the relocation process. Also, as an agent for Bekins, we have access to some of the best trucks and equipment in the industry. Contact us today at 650-284-2931 for more information and to reserve your services!