Are you planning to visit the Bay Area or moving to San Jose? The Bay Area is known for more than its wine, beaches, and Silicon Valley; it's also home to some of the safest and most dangerous cities in California.
San Jose is the 10th largest city in the U.S. and the 3rd largest city in California after Los Angeles (3.9 million) and San Diego (1.4 million), beating out San Francisco by more than 100,000 people. Where does it fall on the crime spectrum? Is San Jose, CA safe?
San Jose isn't just the safest large city in the Bay Area, it's frequently ranked as one of the safest large cities in the U.S.! In 2020, Freeway Insurance named San Jose the 4th safest city with a population of 500,000 or more after San Diego; Mesa, AZ; and New York. Neighboring Oakland, meanwhile, was ranked the 6th most dangerous large city.
Another analysis ranked San Jose among the top 30 safest cities for women. This report ranked 261 cities and considered public policy, healthcare, and education and wealth. San Jose managed to rank well despite losing points for wealth/education.
Here's everything you need to know about the San Jose crime rate, including the safest places to live, high-crime areas, and safety tips.
Understanding the San Jose Crime Rate
What do crime rates tell you and how are they calculated? It's definitely important to know to understand the crime rate in San Jose and how it compares to where you live now.
National, state, and city crime rates are based on FBI Uniform Crime Statistics (2019). Crime rates are only calculated based on eight index crimes divided into property and violent crimes. A crime rate refers to the number of crimes per capita, or per 100,000 people.
Index crimes used to calculate these crime rates are chosen because they are a good indicator of your risk of crime, serious, and most widely tracked and reported. Most criminal offenses are not included in crime rates such as drug offenses, "regular" assault, and disorderly conduct.
Crime rates are helpful to understand the type of crime common in an area and your risk. However, there are limitations to keep in mind. For instance, homicide rates exclude killings by police and justifiable homicide. How crime statistics are reported can also be misleading: property crime may be down overall despite a huge spike in car theft, for instance.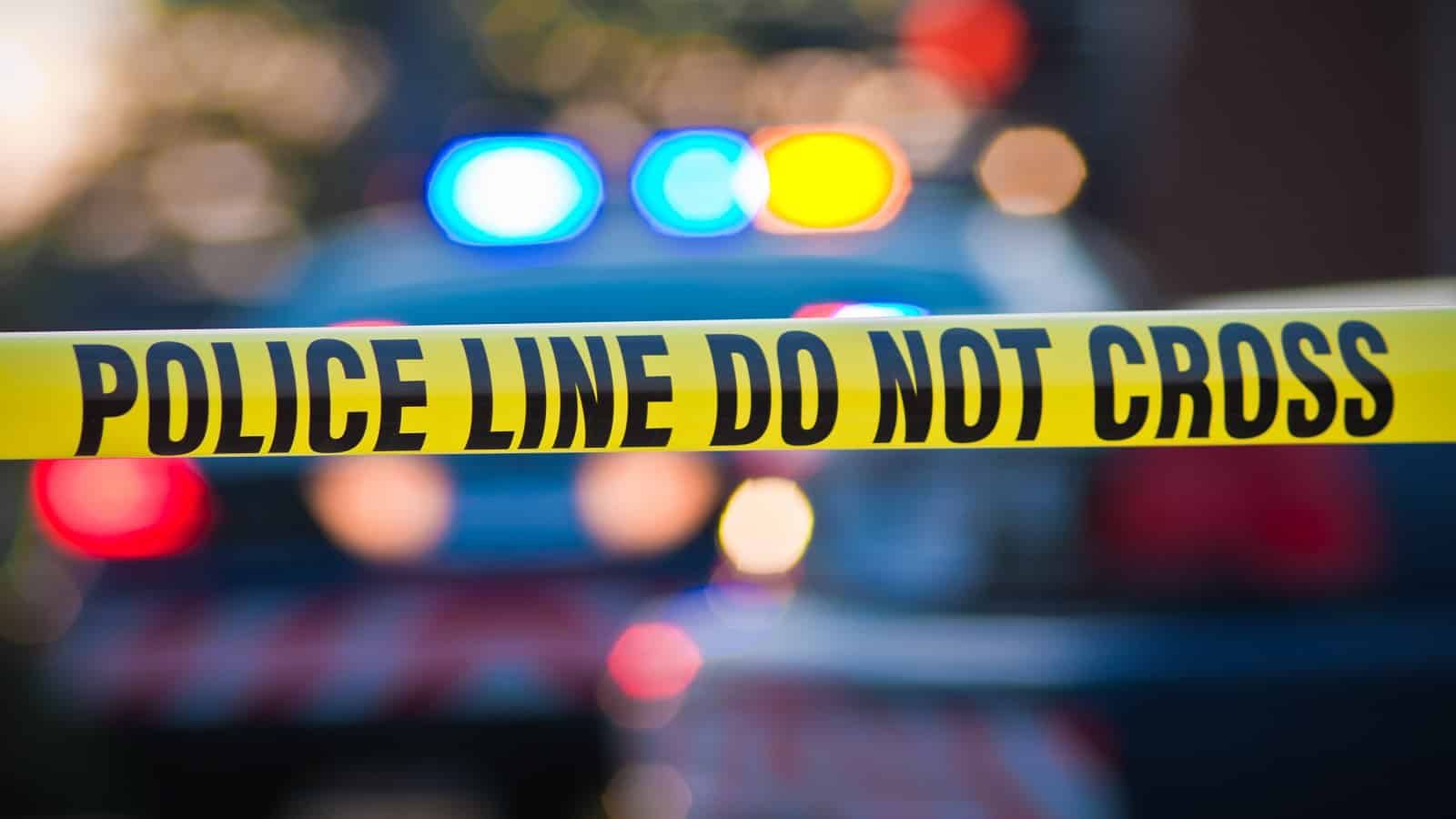 What Is the Crime Rate in San Jose?
The San Jose crime rate is:
2,858 total crimes per 100,000 people
438 violent crimes per 100,000 people
2,420 property crimes per 100,000 people
You have a 1 in 35 chance of being a victim of crime in San Jose.
On its own, the crime rate doesn't mean much. The national crime rate is 2,580 total crimes per capita with 2,362 property crimes and 382 violent crimes per 100,000 people. California has a higher crime rate than the national average at 2,834 crimes per capita, close to San Jose's crime rate.
You can also compare crime in San Jose versus comparable cities. Here's how it stacks up to other major U.S. cities.
San Diego has 21.5% less crime than San Jose
San Francisco has 116% more crime
Dallas has 46.4% more crime
Jacksonville, FL has 38.5% more crime
Columbus, OH has 33.3% more crime
Philadelphia has 40.1% more crime
Phoenix has 40.5% more crime
Charlotte, NC has 63.2% more crime
Seattle has 77.8% more crime
Denver has 57.2% more crime
With the exception of San Diego, San Jose is actually the safest city of its size!
San Jose Crime Map
San Jose is a very safe city, especially for its size. However, you'll find small pockets with high crime. Knowing where these dangerous areas are can be tricky, especially if you are only looking at crime rates for the entire city or just a large district. San Jose crime maps are helpful for finding the safest places to live in San Jose, identifying these small bad areas, and understanding the unique risks of each area.
Here are great resources to see crime in San Jose by neighborhood.
Violent Crime in San Jose
The San Jose violent crime rate is 438 violent crimes per capita. With 4,559 violent index crimes reported in 2019, that breaks down to:
2,517 aggravated assaults
1,339 robberies
671 rapes
32 murders or non-negligent manslaughter
Your risk of being the victim of violent crime is 1 in 228. The San Jose homicide rate is 3 murders per 100,000 people. The national average is 5 homicides per capita.
The United States experienced a rise in violent crime during the COVID-19 pandemic, particularly when it comes to homicide. Nationwide, there was a 25% increase in the U.S. murder rate in 2020 with about 20,000 murders, up from 16,000 in 2019. Some cities saw bigger spikes in murder than others: in Los Angeles, homicides spiked 40%. San Jose saw a 22.6% increase in homicides from 2019 to 2020.
Despite this trend, violent crime in San Jose was still down 4% from 2019 to 2020. Overall crime declined 5%.
Property Crime in San Jose
The San Jose property crime rate is 2,420 property crimes per capita. There were 25,164 index property crimes reported in 2019. This breaks down to:
14,924 thefts
6,126 car thefts
4,114 burglaries
135 arsons
You have a 1 in 41 chance of being the victim of property crime.
Property crime in San Jose declined 5.23% from 2019 to 2020. While larceny dropped 14.5%, car theft spiked 15%.
View this post on Instagram
High Crime Areas of San Jose
San Jose is a safe place to live, but there are some areas with higher crime than others. San Jose is largely broken down into the north, south, east, or west side. The east side is usually considered the bad area of San Jose and the areas to the north and west are considered the safest, but it's important to remember that crime isn't really confined to neighborhoods.
In San Jose, there are small pockets of high-crime areas in all neighborhoods. Low-income apartment buildings at Monterey and Senter and Senter and Capitol often have high crime, but right up the hill is a very safe area with $3+ million-dollar homes.
Here are the most dangerous areas of San Jose based on violent crime rates.
Downtown (pop. 87,000) with 214% more violent crime than the San Jose average
Fairgrounds (pop. 55,500) with 58% more violent crime
East San Jose (pop. 114,500) with 20% more crime than average
North San Jose (pop. 25,000) with 14% more crime
Downtown San Jose has 1,378 violent crimes per 100,000 people compared to the city's violent crime rate of 438 per capita. Crime includes not only car thefts and muggings but also shootings. In April 2022, there was a fatal shooting downtown. Just two months later, four people were hurt in two separate downtown shootings.
Safest Neighborhoods in San Jose
Thanks to its low crime rate, you'll find plenty of safe places to live in San Jose. The following areas have less crime than the city average.
Evergreen (pop. 77,000) in East San Jose has 40% less crime than San Jose with 1,709 total crimes per capita. It's home to several golf courses, Evergreen Village Square, and Raging Waters San Jose, and Sikh Gurdwana of San Jose.
Berryessa (pop. 34,500) in North San Jose has 39% less crime with only 1,730 crimes per capita
West San Jose (pop. 100,000) has 36% less crime. It's best known for its high-end shopping at Santana Row and Westfield Valley Fair as well as the Winchester Mystery House.
Cambrian Park (pop. 72,000) in West San Jose has 33% less crime
Burbank (pop. 5,000) has 29% less crime
Almaden Valley (pop. 41,000) has 27% less crime
Edenvale-Seven Trees (pop. 41,500) has 21% less crime
Blossom Valley (pop. 71,000) has 11% less crime
Willow Glen (pop. 74,000) has 6% less crime
Looking for safe San Jose neighborhoods? Check our guide to San Jose neighborhoods to explore great options, including many on this list.
View this post on Instagram
San Jose Safety Tips – How to Avoid Crime in San Jose
Car theft is one of the biggest crime risks in the city with vehicle theft on the rise and beating the national trend. The SJPD recommends installing a locking device on your steering wheel and removing phone and GPS mounts. Even a visible mount may increase the risk of a thief breaking into your car to look for electronics.
Downtown San Jose is mostly safe, but it's where most crime occurs. Be aware of your surroundings, especially at night, and try not to walk alone.
The SJPD offers burglary prevention tips. Leave some lights on when you're gone and make sure your home looks occupied. Lock exterior doors and invest in deadbolts for all exterior doors. Don't neglect window locks and devices to secure sliding glass doors.
Contact the Crime Prevention Specialist assigned to your neighborhood for crime prevention tips specific to your area or help coordinating a Neighborhood Watch.
San Jose Police Department
The San Jose Police Department has made excellent strides in combating crime through innovative techniques. The city was the first in the U.S. to make 911 calls available online through the CrimeReports.com program in 2007. This data is updated daily. The SJPD also enacted community policing techniques in the 1990s by assigning officers to the communities in which they lived, one of many efforts credited with making the city so safe.
View this post on Instagram
The department has numerous special units including:
Robbery Unit
Reserve Unit, one of the oldest in the U.S. with over 100 POST-certified reserve officers on call 24/7
School Safety Unit
Sexual Assault Investigation Unit
Sex Offender Registration Enforcement Team
Vehicular Crimes Unit
Warrants Unit
VICE Unit
Internet Crimes Against Children
Assaults/Juvenile Unit
Special Operations including a Traffic Enforcement Unit, Metro Unit, Horse Mounted Unit, Canine Unit, and Bomb Detail
San Jose Crime Rate FAQ
Is San Jose a safe city?
San Jose is one of the safest large cities in the United States! The crime rate is a bit higher than the national average, but it's the 4th safest city with 500,000+ people.
Is San Jose safer than San Francisco?
Comparing crime in San Jose vs San Francisco, you'll find San Fran has 116% more crime. San Jose is the safest large city in the Bay Area by a wide margin with less violent crime and drug deaths than the Golden Gate City.
What is the crime rate in San Jose, California?
The San Jose crime rate is 2,858 total crimes per capita. There are 2,420 property crimes and 438 violent crimes per capita. The national average crime rate is 2,580 crimes per capita.
Have you settled on relocating to the Capital of Silicon Valley? While the high cost of living and home prices may give you pause, the crime rate shouldn't! This charming city offers exciting attractions, a stronger job market than its Bay Area neighbors, and tons of safe neighborhoods to choose from.
Once you've chosen the right neighborhood to make your new home, AMS Relocation is ready to help you get there without the stress and aggravation. Give our San Jose movers a call to request your free quote!