Is this your first big move? With so many things to juggle and moving day fast approaching, it's easy to feel overwhelmed. One of many concerns you may have about your upcoming relocation is how much it will cost. You may even be weighing your options to decide between hiring movers in San Jose and a DIY move.
What is the average cost of movers in San Jose? What should you budget for your move? Every relocation is different and mover rates are based on a variety of factors that must be considered on an individual basis. It may help to know the nationwide average cost of a local move is $800 to $2,150, but your move may cost more or less depending on the distance, size, and complexity.
This comprehensive guide to San Jose moving costs will help you estimate your cost and prepare a moving budget. Just keep in mind this information applies to local moves, not long-distance moves. Local relocations are usually moves within 25-100 miles of the origin or within the same metro area. They are completed in a single day by the same crew and usually have hourly mover rates in San Jose. A long-distance move generally has a different pricing method with a flat price.
Factors Affecting Your Moving Costs in San Jose
When you request a San Jose moving company quote, you will receive a price based on a variety of factors. The company will ask about the details of your move through an in-home or virtual assessment.
Because local relocations usually have an hourly rate, the longer it takes to complete your move, the higher your total San Jose movers cost. Here are the biggest factors that are considered, some of which may be within your control.
Total Distance
Changing neighborhoods in San Jose or moving from the city to the suburbs? The first thing the relocation company will need to know is the addresses of your origin and destination. This is used to make sure your relocation qualifies for local moving rates in San Jose instead of long-distance pricing. Distance also matters because you will pay the hourly rate for travel time between your current and new home.
Moving Dates
Did you know some days are more expensive to move than others? Average moving costs in San Jose are higher when demand goes up. You may pay higher moving costs per hour if you schedule your move on the weekend because this is when most people want to move. The beginning and end of the month also tend to be more expensive as most people move when their leases are up.
Keep in mind peak moving season is April to September. This is when it's most comfortable and convenient to move with warmer weather and kids out of school. About 80% of all moves happen during this time. If you have flexibility, moving during the off-season can mean lower moving company San Jose prices.
Volume & Type of Belongings
As you can imagine, one of the most important factors affecting your cost is how much you are moving. When you hire hourly movers in San Jose, you will be paying for the time it takes to pack and/or load everything in your home.
It isn't just how much you are moving that matters but also the type of belongings. Some items require specialized equipment, two or more movers, or extra time. There's a big difference between a heavy box and a large sectional on the second floor!
Items that may take more time and add to your cost of movers in San Jose include:
Artwork
Fragile items and antiques
Large furniture
Appliances
Pianos
Oversized and/or heavy items
Size of Crew
How many movers will be needed to complete your move? Most relocation companies have a standard hourly mover rate in San Jose that includes a two-person crew. You can add more movers, but you will pay a higher hourly rate. However, this can mean a faster and more efficient relocation.
The moving company can help you determine the right crew size based on the size of your home and the type and volume of belongings.
Type of Home & Accessibility
Are you moving into/out of a home or apartment? To give you an accurate moving estimate, the mover will need to consider the type of home and specific accessibility concerns. Because you are paying an hourly mover rate, think about how much time it will take for the crew to move each item from its current location to the moving truck.
Ideally, the moving truck can be parked in a driveway close to a door or garage for fast loading. Parking on the street or a parking lot adds time to the move.
If you live in an apartment or condo building, there are even more considerations like:
Is there a service elevator, regular elevator, or stairs only?
What floor are you on?
How far is your unit from the elevator or stairs?
Is there a loading dock?
Where can the moving truck be parked?
Does the building have special move-in rules?
Packing Services
A mover can help with more than loading, unloading, and transportation – you can also get a customizable level of help with packing. Your San Jose moving company cost will depend on packing services you request.
Movers can help with packing at the same hourly mover rate plus materials. You can choose full packing if you want the movers to pack absolutely everything or opt for partial packing if you want to do some of the work yourself and get help with tricky or fragile items. You can even add unpacking services for a fast, easy move-in experience.
Remember to consider the time it will take to pack your home to estimate your moving cost.
Storage Needs
Buying a house and need to coordinate a complicated move? Storage services can be a good option if you are relocating to temporary housing while building a home or during the transition between selling your home and moving into a new home. Warehouse storage is also a cost-effective option if you are relocating temporarily or downsizing and need somewhere to store items that won't fit in your new home.
Self-storage is a hassle and requires moving everything twice. Warehouse storage through the moving company adds to your total cost of moving in San Jose, but it may be more affordable than self-storage and far more convenient.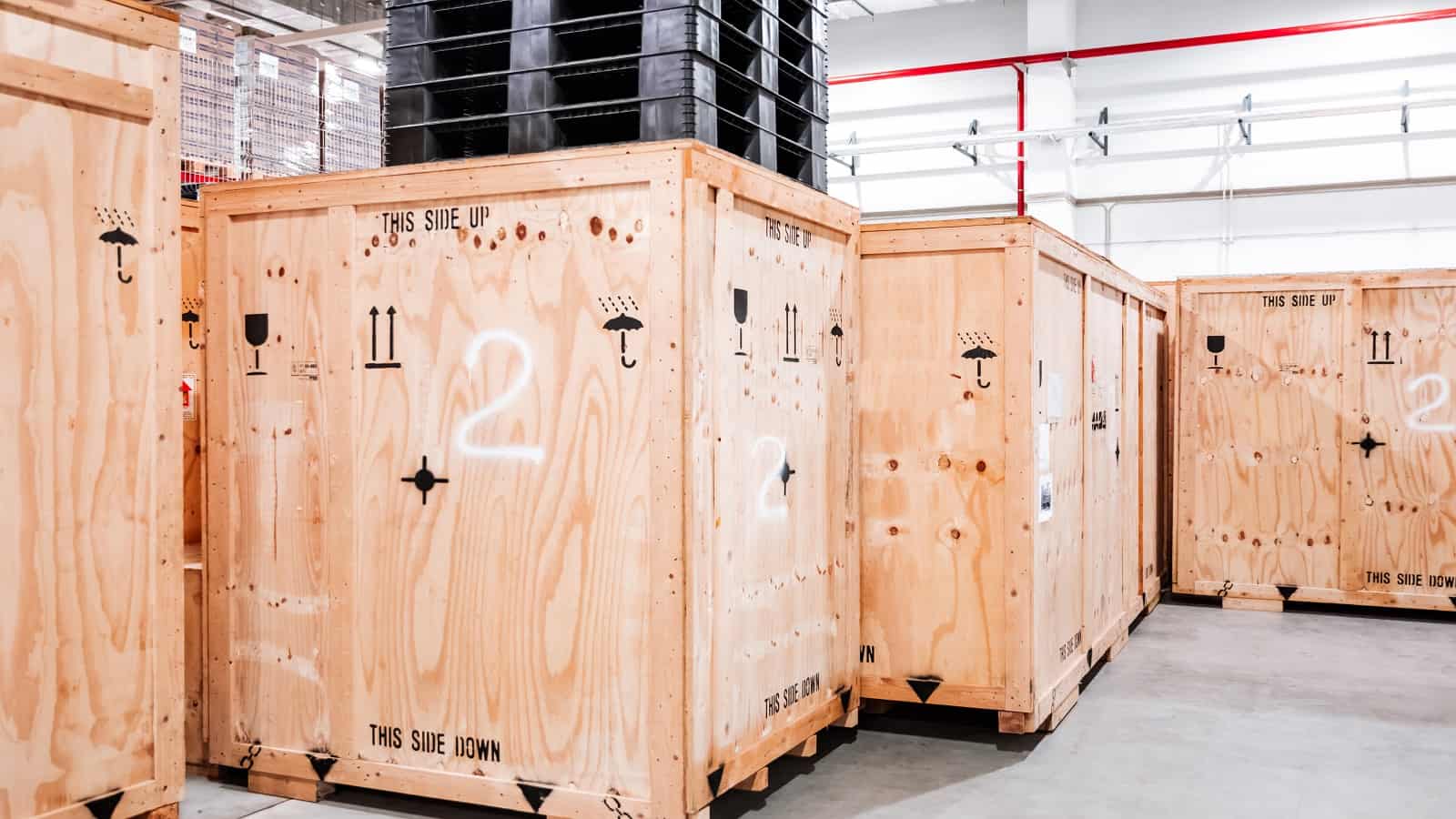 Average Moving Costs in San Jose, CA
The average cost to move in San Jose is based on many factors, but the hours it will take to complete your relocation is the most important thing to keep in mind. Your estimate will generally include an hourly rate for a specific number of movers, sometimes with a minimum number of hours.
With this quoted hourly rate, you can easily estimate your San Jose moving costs by multiplying it based on the number of hours your move will likely need. Flat costs like packing supplies can then be added.
Here are some simple guidelines to help you estimate your cost.
How much does it cost to move a one-bedroom apartment?
Expect a two-person crew to take 3 to 6 hours to complete your move. This means you can probably multiply the standard rate you are quoted by 3 to 6.
How much does it cost to move a two-bedroom apartment in San Jose?
A two-bedroom home needs a larger crew of three the same 3 to 6 hours to move.
How much does it cost to move a home in San Jose?
A smaller home usually takes a team of four about 4 to 7 hours to move. If you have a three-bedroom or larger home, a larger team may need 10 or more hours.
Tips to Save Money on Your Move
Here are some easy ways to save money while moving in San Jose. 
Sell or donate furniture and household items you don't want to take with you to reduce your moving costs. Our helpful guide to donating furniture in San Jose covers organizations that offer free furniture pickup.
Before the moving crew arrives, be as prepared to give instructions. Organize your home as much as possible to streamline the move.
If you can, book movers on a weekday and avoid the beginning or end of the month. You may get lower San Jose mover rates.
Take care of any tasks you are comfortable doing to reduce the number of hours movers will need. This may include removing furniture legs, disconnecting appliances and electronics, and all or just some of the packing.
How to Choose the Best San Jose Moving Company
It pays to do your research and choose a dependable mover you can trust with your home and belongings. This doesn't just ensure quality customer care and an on-time move – it also protects you from broken or lost belongings, damage to your home, hidden fees, and unexpected moving costs.
Here is what you should look for to hire affordable movers in San Jose you can count on.
Licensed and insured
Trained, background checked movers
Positive reviews without concerning BBB and FMCSA complaints
Low claims rate
Years of experience
Specific services you are looking for
AMS Relocation is a fourth generation, family-owned company that has served the Silicon Valley and Bay Area since 1949. We have a long and proven track record as a Bekins Van Lines agent and we were named an Agent of the Month in 2021. We're proud of the positive Facebook and Google reviews we have earned and look forward to adding you to our list of happy customers!
Additional San Jose Moving Tips
Start a move folder to track estimates, receipts, lease agreements, and other important documents related to your move.
Make sure you keep a packed bag of essentials with you, not on the moving truck. This should include medication, a change of clothes, and important documents.
When possible, hire a mover at least 6 weeks before your move to secure your dates and potentially get better rates.
Start the process of transferring utilities about a week in advance and have utilities on before moving day. Check our guide to San Jose utilities to find out how!
Want to tip your movers for their hard work? The general guidance for tipping movers in San Jose is $5 per mover per hour or $25/mover.
Download our free Ultimate Moving Checklist to stay on top of the details! 
Ready for a personalized San Jose moving quote? Give us a call at AMS Relocation to discuss the factors above and receive a free, affordable moving estimate. We can work with you to tailor your moving services to stay within budget!